Tech N9ne 'Eurotech Tour' DVD Available For Pre-Order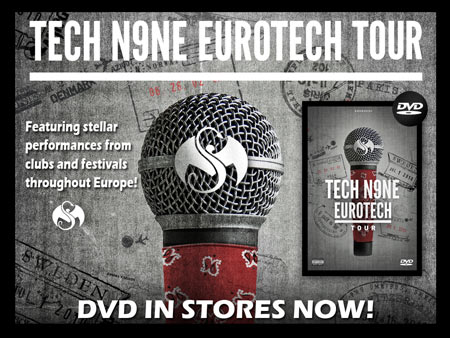 On 7/12 the Tech N9ne EuroTech DVD will take viewers across the globe with Strange Music. Join Tech N9ne and Krizz Kaliko as they cross Europe and spend a summer bringing KCMO to the world! Here's your chance to preorder the EuroTech DVD and witness stellar performances from clubs and festivals throughout Norway, Sweden, Denmark, France and Switzerland. With your preorder, you'll receive an autographed copy of the DVD and a Tech N9ne Ultimate Skull dogtag. So click here to preorder your copy of the Tech N9ne EuroTech DVD and see what it's like to travel the world with Tech N9ne and Strange Music.
this article to your friends on Facebook!