Tech N9ne Receives 'Left-Field Woodie' At MTVu Woodie Awards [Video]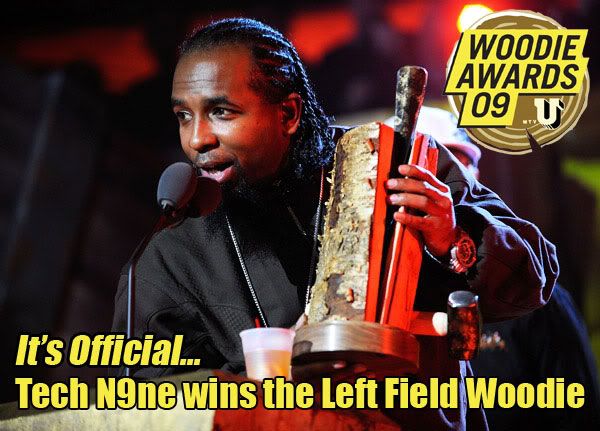 Tech N9ne was nominated for a MTVu Woodie Award and thanks to his fans and thousands of college viewers across the nation, Tech was awarded the "Left-Field Woodie" for a genre of music that can't be categorized. The MTVu Woodie Awards was hosted at Roseland Ball Room in New York City and aired for the first time December 7, 2009 on MTV and MTVu.  Along with Tech N9ne taking home the award, he also rubbed elbows with Clipse, Janelle Monae, and several other major-label recording artists. It was definitely a great way to end the "Year of the N9ne" (2009) as Tech would say, and we can only imagine as to what will be in store for Tech N9ne in the near future.
this article to your friends on Facebook!