Tech N9ne Performs At 2009 Paid Dues Festival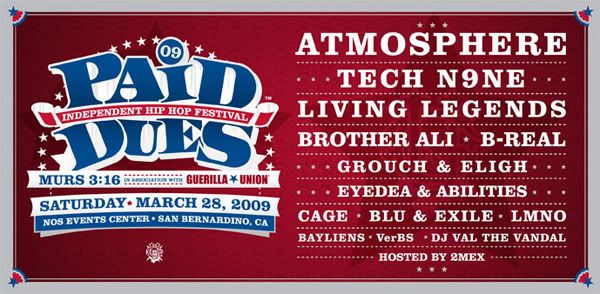 The Paid Dues Festival is one of the largest all-day hip hop festivals in the country and it seems appropriate they would select Tech N9ne to be one of the few to lead the bill, especially in the "Year of the N9ne". This year was the 4th annual Paid Dues Festival and the event took place at the Nos Events Center in San Bernardino, CA. Other stage performances included Atmosphere, Living Legends, Brother Ali, B-Real, Grouch & Eligh, Eyedea & Abilities, Gage, Blu & Exile, LMNO, Bayliens, VerBs, and DJ Val the Vandal.
this article to your friends on Facebook!